Bandhani is an exquisite form of tie-dye textile. Artisans design it to perfection by plucking the cloth with fingernails and turning it into tiny bindings to create a figurative design. Today, most Bandhani centers are situated in Gujarat, Sindh, Rajasthan, Tamil Nadu, and Punjab's extensive belt. The term Bandhani is garnered from the Sanskrit word bandh, which means "to bind or to tie."
For most of us, the earliest recollection of tie-dye travels back to the hippie movement of 1960 - 1970 in the United States of America. However, you can trace the first launch mark of tie-dye from prehistoric times. The first evidence of the very existence of the then "unknown" art Bandhani traces back to 300 BC, where Alexander the Great mentioned the same in his literature as "beautiful dye encountered in India." Since then, India, Japan, and parts of Africa practice different types and dye techniques to create the best-designed Bandhani outfits. Each of these regions deals in creating plain and patterned pieces using both human-made and natural elements.
In other words, Bandhani, also known as Bandhej Saree, Piliya, Bandhani, and Chungidi, is a design that is created using techniques such as Mothra and Shikari. The final products of this blend are known as Khombi, Patori, Ghar Chola, and Chandrokhani.
History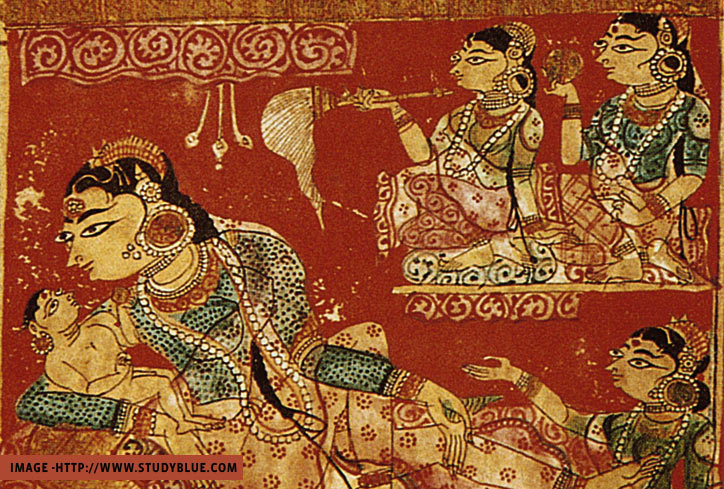 The earliest evidence of Bandhani design can date back to the Indus Valley Civilization. The dialect and scripts of which haven't been deciphered, but some clues and cues suggested to archaeologists that Bandhani dyeing was instituted 4000 B.C ago. Not only in Harappan Civilization but the most pervasive Bandhani dots were also discerned in the paintings illustrating the life of Buddha. The illustrations are adorned in Ajanta Cave 1. As aforementioned, mention of Bandhani design was also available in Alexander the Great's literary texts as "beautiful dye encountered in India."
These allusions are evident because of the mentions in historical texts and paintings whose existence isn't deciphered. However, the first time India saw someone wearing a Bandhani saree was on Bana Bhatt's Harshacharita's royal wedding. The event's existence is mentioned in both historical texts and testimonials. For centuries bandhani sarees are believed to bring good fortune for the bride, and therefore most traditions mark the design auspicious.
Overview
Creating Bandhani is a skilled process where every artist intricately dyes a fabric by tying it with threats. Prime requisites to create elaborate Bandhani patterns such as Chandrakala, Shikari, Bavan Baug, etc., is the tie and dye process. Refer to the steps below to understand how such beautiful designs come to existence.
The process begins with outlining the fabric area that you wish to dye in the color of your preference.
After that, a sheet of thin plastic is positioned on top. The unique feature of these plastic sheets is that they have pin-sized holes which can be positioned over the indicated design area. Using the same colors and patterns are transferred onto the desired fabric.
Once the plastic holes adorn the fabric, the dyer pulls small sections of fabric and wing a thread around the material to form tiny knots.
And once all the knots are tethered, the cloth is washed, and all excess imprints are removed the cleaned fabric is dipped for merely five minutes in naphthol (a chemical)
Then it is transferred in light color dyes (of desired colors) for two to three minutes.
Once it extracts the color from dye, it is rinsed in water, and the excess is squeezed out.
The dyer then dries it up, ties the same, and dips it in a darker color.
It stays put there until the fabric soaks the color. Note that the material remains tied, and therefore, the area beneath the knots remains unaffected.
When the fabric is washed and starched, the creators pull the fabric and release the knots. Once it is tied off, a unique pattern of blank dots reveals the unique design beneath them.
Common Bandhani Clusters and Patterns
Bandhani tie-and-dye techniques create a gorgeously dyed fabric with intricate shapes and patterns, such as flowers and bells. Each of the most famous clusters and knot patterns made from clusters has its name. Refer to the list below to learn the distinctions.
Ekdali: A single dot pattern.
Tikunthi: Three dots forming circles or squares.
Chaubundi: Combination of four dots.
Satbandi: Seven dot spread.
Boond: Tiny dot with the inky center.
Kodi: Pattern with drop/tear design.
Dungar Shahi or Shikargah: Mountain pattern
Jaaldar: Web or woven mesh pattern.
Beldaar: Vine design.
Jalebi: Swirl design.
Leheriya: Beautiful wave pattern.
Bandhani Trends
Bandhani designs traditionally adorned sarees and odhnis. The prominence of this beautiful design forced fashion designers all over India to create the design on outfits other than that.
Kurta Sets
PCL has come up with an entire collection to ensure that every bandhani lover can stow their love. The collection includes beautiful colors such as yellow, purple, pink, and darker shades of pink. Each of the pieces in this compilation is similar to one another in terms of quality, however not identical. The embroidery and design of every item are ideal for day-to-night festivities. The highlight of PCL's Bandhani kurta is that they are all custom-created, ensuring that they will fit you to perfection.
Size Chart:
| | | |
| --- | --- | --- |
| Size (Pants and Kurta) | Minimum Size (XS) | Maximum Size (3 XL) |
| Chest | 34 | 48 |
| Hip | 32 | 46 |
| Waist | 38 | 52 |
| Shoulder | 16 | 18 |
Material Used: Bandhani Cotton
Length: 47
Wash Care: Dry Clean Only.
Included items: Kurta, Palazzo pants, and dupatta.
Dupattas
The next item that carries Bandhani design is odhani or dupattas. A designer dupatta ensures that you never go out of clothes to style at different events. It holds power to amplify every traditional Indian look and raise the fashion quotient to the highest bean of opulence and elegance. The fabric of the dupatta is exceptionally lightweight, which makes it carriable for a very long time.
Material Used: Bandhani Cotton.
Size: 2.25 Length, 22 inches Width.
Clean Care: Dry Clean.
Colors: Yellow, Pink, and Purple.
We suppose that through this blog, we were able to shed some light on the roots of Bandhani. If we were successful and you wish to try the fabric and adorn it on the following festivity, visit Priya Chaudhary Label's official website. You will find one of the best Bandhani Tiered outfits in beautiful colors and all that at a just price.